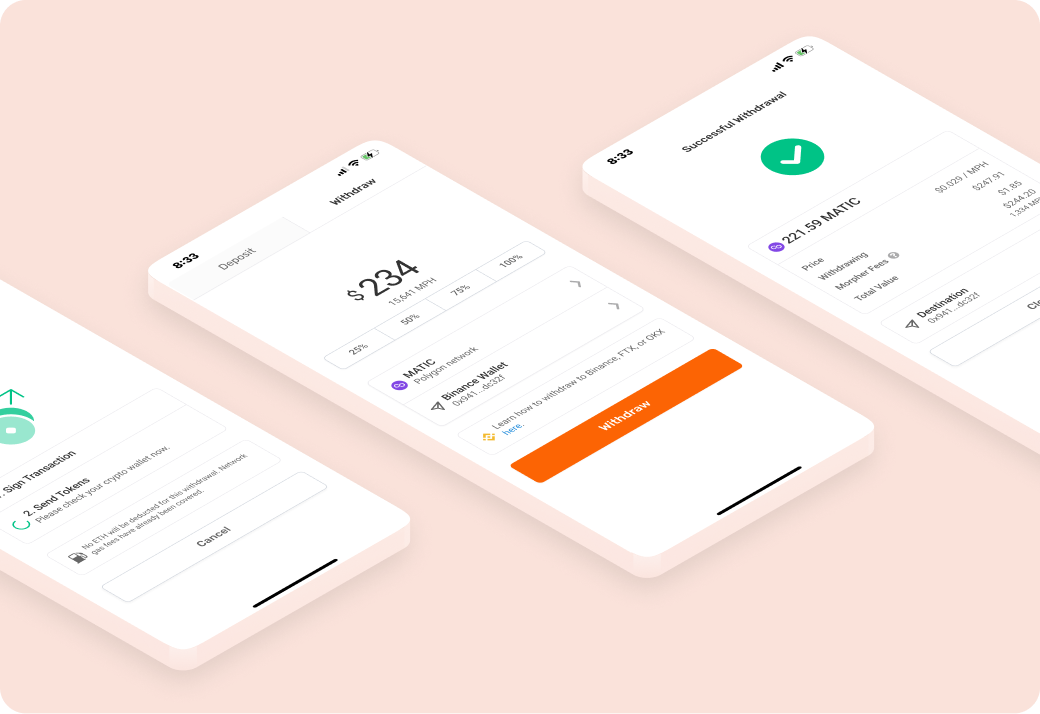 Finally, managing your account funds is fast, easy, and cheap! Here's why you should get excited about the new withdrawal update:
⏱ Withdraw in seconds
👛 Send your funds to any wallet, including major exchanges
🔄 Automatically convert to MATIC or ETH
🏦 Withdraw to your bank in USD or EUR in two steps
🚚 Transfer up to $2000 for less than $1.50 in fees (estimate)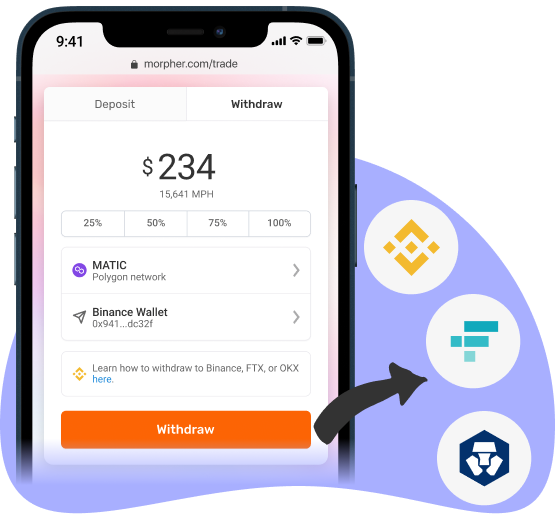 Biggest Upgrade Yet ✨
Thank you for being so patient as we build a new financial ecosystem. We know withdrawals have been a real pain in the past. So we've been on a mission to engineer Fast Withdrawals.
Takes seconds
No gas required
Flat fee, 10x cheaper
Withdraw in MPH, ETH, or MATIC
Withdraw to any wallet
Easy swap to USD
How it Works
A new multi-network bridge connects to Polygon, a layer 2 blockchain. Merkle root hashing enables instant token balance transfers, while smart routing to Uniswap permits instant swaps. It's a modern Web3 marvel that's incredibly easy to use.
Withdraw to Bank
Withdraw your crypto as fiat currency using your existing crypto exchange account like Binance, FTX, or Crypto.com. Learn how to withdraw to your bank here.